Pat West, Personal Historian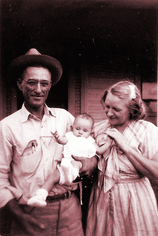 My grandparents and me
Pat has been writing stories in one form or another for many years. When she was eight years old, she wrote and illustrated scary stories modeled after "The Blob" (for those of you who remember that movie) and sold them for 10 cents each until her third-grade teacher caught her! She became a teacher and then a social worker for over 25 years, incorporating teaching, training, and writing throughout her career. Early in her social work career, Pat received specialized training in interviewing people and has written or edited hundreds of family stories.

Pat has been, among other things, the director of a therapeutic foster care agency and a family life coach. She has also worked in the field of adoptions, helping adoptive families and children write their Life Story Books as an introduction to each other and as a therapeutic aid to the adoption process. As a community volunteer in various capacities, Pat has also seen how rewarding it can be for people to be able to share their stories, values, and messages with friends and family, and feels honored to be a part of that process.

Pat founded Tree of Life Memoirs in 2011 and kicked it off in 2012. As a personal historian, she has written and published ten books and has provided the layout, design, editing, photo editing, publishing, and other technical assistance on six others. Two of the books Pat has published are in commercial distribution, as well as one other book for which she provided extensive technical assistance and design. Pat also subcontracts with other personal historians to Photoshop client images, and works with clients on special projects such as turning paintings into posters. In addition to writing memoirs, she is happy to give a presentation or a workshop to your group on the subject.

Pat was a member of the Association of Personal Historians (APH), the sole trade organization for over twenty years, from 2012-2017, and co-founded its Tennessee chapter. In addition to producing books, Pat currently volunteers with two nonprofit organizations, one involving local history and one involving animal resource and rescue.


---
Pat would love to hear from you...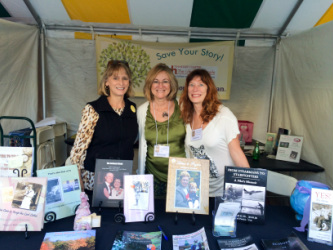 Contact Pat for more information or a free consultation.
(931) 636-6069
p
west@treeoflifememoirs.com
​Pat (
left, center
) with colleagues from the Association of Personal Historians, Tennessee Chapter, at the Southern Festival of Books in Nashville, October 2015.
---